Research engineers, today, not only create the design, but can waste two to four days, per project, on the admin needed to build the electronic hardware prototype.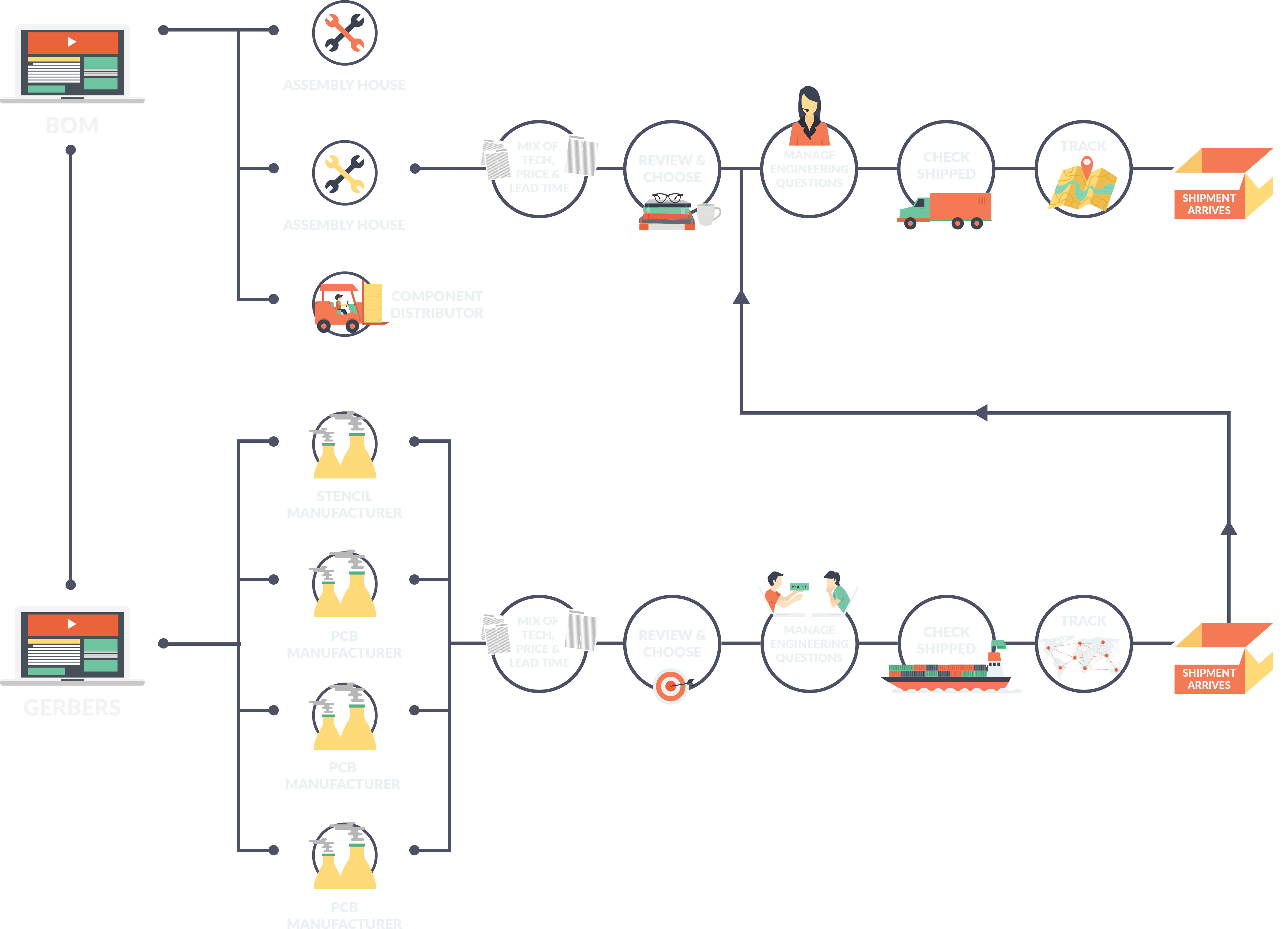 By selecting, and then dealing with the manufacturer on your behalf, Mint Tek take the admin out of your hands, freeing you up to focus on your core work – design!

Why Choose Mint Tek  for your Electronic Hardware Prototype?
The bottom line is, we ensure you meet your deadlines and get to focus on your core work – design.
We carried out extensive research on design processes with over 200 R&D departments. Over 70% of them cited the process of procuring printed circuit boards, and electronic hardware prototypes, as being the lowest value return on time in their work cycle. Research engineers, today, not only create the design, but often purchase and build the components needed to create the hardware prototype. This involves a multitude of suppliers, distributors, and logistic agencies. This purchasing process is purely administrative and is neither time nor cost efficient. In addition, engineers do not relish activities that take them away from their core task of research.
In a recent case, the embedded research team of a research institute had a project that needed to be 'turned' quickly for a demonstration opportunity. Mint Tek quoted and advised on different technology offerings within 24 hours. They were in a position to quickly place the order, and three working days later the PCBs were received. As a result, the customer's demonstration was on time – and successful.
Mint Tek work with specially chosen, trusted manufacturers to guarantee quality and lead times for your electronic hardware prototype. We select the most appropriate manufacturer for you, based on your price, lead time, and technology requirements. We also deal with them on your behalf. We stay in contact with you to ensure all engineering questions are resolved, and we keep you fully informed on delivery dates.