WHY CHOOSE MINT-TEK FOR YOUR ELECTRONIC HARDWARE PROTOTYPE?
We manage the complete manufacturing of your prototype. Our research shows that R&D departments lose valuable time and resources to admin-heavy tasks like the procurement of PCBs, electronic hardware prototypes and liaising with multiple suppliers.
Mint Tek work with specially chosen, trusted manufacturers to guarantee quality and optimal lead times for your electronic hardware prototype. We select the most appropriate manufacturer for you based on your price, lead time, and technological requirements. We communicate with them on your behalf to ensure all engineering questions are resolved, and will keep you fully informed of all updates including delivery times.
OUR VISION – COMPLEXITY, SIMPLIFIED.
The process of manufacturing a prototype is labour intensive, ineffective and confusing. We exist to simplify that process and have assembled a team of trusted partners that can deliver your prototype on time and to standard.
As our manufacturers are global, we provide some of the fastest lead times, the best prices, and access to a full range of technologies from quality, hardware prototyping manufacturers.
Simply put – we turn your ideas into reality.
Meet the Team
Siobhán Ní Chofaigh

CEO

Siobhán's education and experience includes electronic design and design for manufacture. For over 25 years in electronics, she has helped developers from Avaya to Zollner find solutions to their prototype builds.

Deirdre Connolly

Operations Director

Deirdre has a background in business analysis and systems implementation. She has worked both in teams and individually to deliver solutions to business problems. She has successfully implemented tailored software solutions into businesses across a wide variety of sectors. She has a passion for simplifying and streamlining business processes…

Ciara Quinlan

Financial Controller

Ciara, is a Fellow of the Chartered Certified Accountants in Ireland, and has worked with a number of global organisations, managing finances and creating opportunities to grow their business. She has over 20 years of experience with Siemens and Infineon Technologies combined.
Mint Tek are working with Microsoft, via their Microsoft for Startups program.
With our vast experience in the field of prototyping, we can help new and growing businesses get closer to achieving their vision.
The Industry Association for Microelectronics and Electronic Systems Design in Ireland
Mint-Tek is a proud to be an active member of this exciting national group.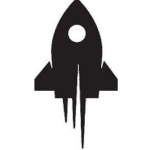 Advisory Board
Bob Lee

Advisory Board Strategy

Bob serves as Chairman of the Advisory Board. He holds an MBA from Smurfit Business School and has many years experience in business development and communications. He built the franchise of Great Place to Work® in Ireland. His role was Communication Director EMEA, which saw him represent the company at conferences, workshops and training globally. His focus is helping companies to value their employees, build trust between employees and management and consequently improve the bottom line and build the brand.

Kevina Kenny

Advisory Board Marketing

Kevina is an inspiring leader with a strong customer focus and international management experience in the mobile telecommunications, cable and gaming industries including Marketing & Sales, Strategy, Product Management, Business Development, Project Management and Digital Transformation. She is a results driven, natural networker who combines strategic thinking with operational excellence to deliver results.

Fred J. Tyler

Advisory Board Sales

Fred is a professional General Manager with expert functional sales skills. He is an authentic leader with a strong track record in managing within large, complex & diverse multinationals, and experienced in business development from selecting, training and managing staff; developing and controlling operational cost targets; establishing and implementing Key Performance Indicators at both business and and individual levels, and leading culturally-rich, geographically-distributed teams in account management.