Please see a list of frequently asked questions to help you get familiar with Mint-Tek.
This is a PDF of the loaded board. It shows the components placement and where applicable polarity. It is used in conjunction with the XY files.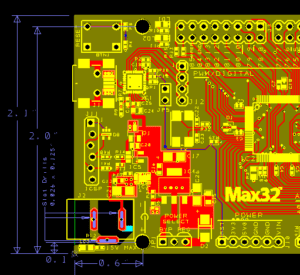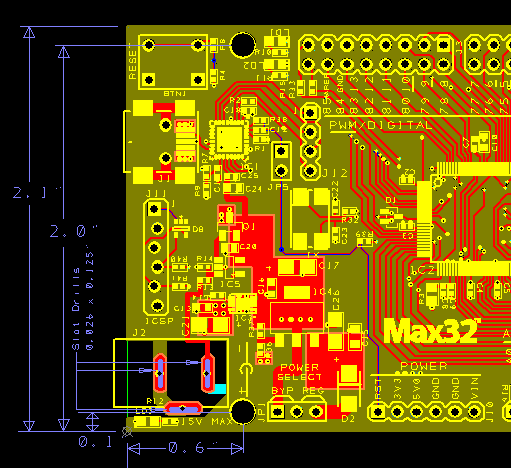 XY or Component Positions
This is used to position the components by the Pick & Place machine. It is generated by the PCB Software. It can come in XLS, CSV or in as a .TXT.


This sheet is generated by the PCB design package. It can be in XLS or in CSV format.
It is important that the Manufacturer's part number is indicated. If not, production maybe delayed.


Gerbers or PCB Manufacturing files


The files needed by PCB manufacturing are known as gerber files. They are generated by the PCB Design software. These are generally submitted in a zip file.
The gerber will contain the various layers needed to manufacture the PCB.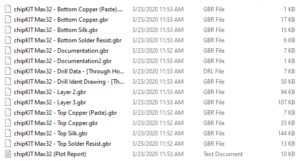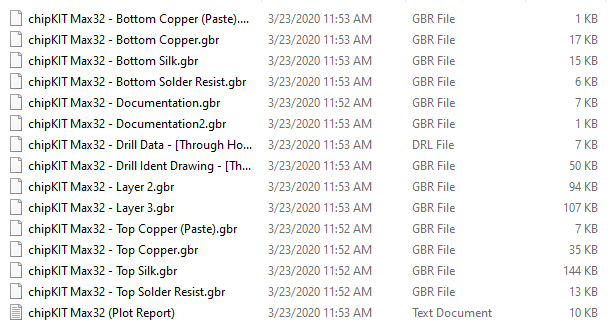 Manufacturer Selection
We have a very thorough process for manufacturer selection. We first request information on the company, including financials, a credit check, their history, technical capabilities, quality certifications, resource planning software used, and, where possible, references. If we are satisfied with the information received, we then have them sign our non-disclosure agreement (NDA) and we put together a service level agreement (SLA). The SLA covers contacts, chain of command, response times,  cut off times, escalation process, etc.
After this, there is a three month probationary period where we run sample orders of different technologies to give us a level of confidence in their abilities. It is only after passing through this period that they are appointed to the Mint Tek panel, and even after that, for the first few months they will only be used for lower tech orders.
Mint Tek Panel
Once a manufacturers is appointed to our panel, we generally work with them on a daily basis. We carefully log their performance and if they are not meeting the Mint Tek standards, they can be removed from the panel. We aim to visit each manufacturer's premises at least once every two years to physically review their machinery and quality processes in action.
Quality of Service Issues
We maintain a corrective action report (CAR), which logs any problems that arise. Each issue gets a unique reference number and we detail how we dealt with the manufacturer or service provider involved and how it was resolved to the satisfaction of the customer. Each case has a corrective action that is taken either within our system or by our partners. We are constantly striving to make our internal systems more robust, and this is part of the monthly management review meetings.
Payment Options
Credit Card: if you buy through our site, payments are taken through Stripe, using your debit or credit card. Our site is fully secure and we do not retain your credit card details.
Bank: for more regular customers, we give credit terms and facilitate payment into our bank account. Generally, we will offer customers credit terms after their first three purchases.
Delivery Charges
Delivery charges vary based on region and weight.
Ordering
Online: you can place your order online through our instant quote service, which requires immediate payment.
Email / Enquiry: we also take orders via our enquiry form and via email at [email protected]. In these cases, customers normally attach gerber files and we can give very specific quotes. If the customer chooses to place the order, we can then send a link to make payment by credit card or, for regular customers, we can put the invoice on account.
Pricing Process
As we deal with prototype and low volume, we put many small orders through our manufacturing partners. This allows us to command better pricing and lead times. We offer you the best deal, depending on what is important to you, be it lead time, price or technology.
Communication
Order Receipt: Firstly, we will confirm that we received your order.
Engineering Questions (EQs): The next step is EQs. Unless it is a repeat order, there are often EQs. This is because our manufacturing partners will never make assumptions about your requirements; they will always clarify anything that is unclear in your design files.
Delivery: The next step will be the confirmation of a delivery date. If any problems arise and shipping is delayed, we will let you know immediately. This is a rare occurrence.
PCB Design
Mint Tek also offer PCB layout, device design and pre-manufacture verification services. Mint Tek work with a panel of experienced design engineers to give you senior design expertise at the level you need and can afford.
Printed Circuit Boards
Our value lies in validating high quality, reliable PCB manufacturers for prototype volume. This means that we can supply all technologies from 2 Layer, FR4 to micro vias and gold fingers. Our manufacturing partners are in Asia and Europe, enabling us to supply quickly and in standard lead times. Standard product can be priced on our quotation page.
If you want it, we can get it.
Hardware Prototype Assembly
Building a working product facilitates validation and demonstration of design. Mint Tek work with small, professional manufacturing companies who specialise in low to medium volume builds.
By working with the expertise of 'real' contract manufacturers, you will expect professional results in terms of product, advice and results you can use in the next evolutionary step.
Professional results for prototypes:
Manufacturing steps
Better understanding of costs
New Product introduction (NPI) report
Experience manufacturing engineering questions (EQs)
It's not just about the machines. Ultimately, you are tapping into hundreds of thousands or hours of experience and knowledge.
What Is the Mint-Tek Process?
Partners
We provide a panel of partners to assist with your hardware prototype build.
We have created a panel of manufacturers, assembly houses and designers globally that we have quality vetted, and that we work very closely with.
Procurement Service
We take the hassle out of procurement for hardware developers.
As your partner, we choose the best supplier for you, based on your criteria and our experience. We have already thoroughly quality checked these manufacturers, and we know their capabilities well, as we work with them on a daily basis. We manage the process and act as your purchasing team.
Time Saving
We reduce the time spent by hardware developers on admin.
Seeking multiple quotes and dealing with manufacturers in different global regions can be time-consuming. We save you time, allowing you to focus on your core tasks, thus speeding up your project turns.
Trust & Confidentiality
Confidentiality and trust are ingrained in to the Mint Tek process.
We take your confidentiality seriously. We have built relationships over a long period of time with our supply partners and our trust in them is based on experience, as well as legal agreements on non-disclosure.