I started this on Easter Sunday, thinking of the latest news from Techcrunch about the top 20 (US based) accelerators – click here to see the list
I had intended writing something about one or two of them.  But the more I looked into them, the more I realised that they didn't have a huge amount of hardware going on.  Now, don't misunderstand me, I know they aren't hardware-ist and discriminating, they are merely reflecting the world of tech.  To date, the biggest opportunities and mass attention has been with software.
Let's take a look at a few groups changing the status quo with exciting hardware accelerator programs.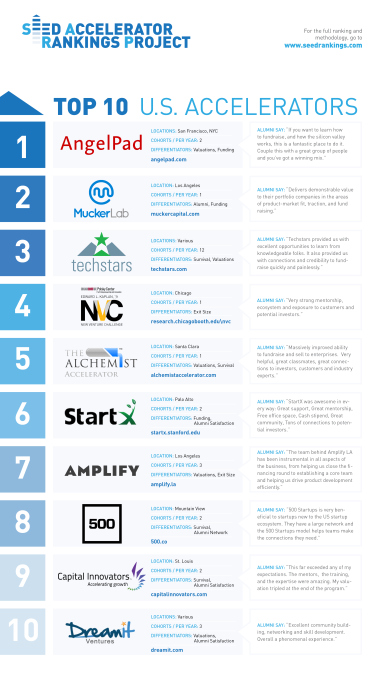 ---
HAXLR8R – Hardware Accelerator Program
Silicon Valley based, this hardware accelerator program was started in 2011 by Sean O'Sullivan and Cyril Ebersweiler. The program involves mentoring and product time in Shenzhen, equity share/backing, crowdfunding support and positioning.  The average backing is $250K.
To date 50+ startups have passed through the process.  With the Mantra of 'Survive and Thrive' they have a 97.5% survival rate with all grads trading including Helios, Vibease, Roadie and Babybe. Mentors such as Brad Feld, Mitch Altman and Nolan Bushnell to name a few are some of the coolios of hardware technology and worth being in a room with, never mind being mentored by.
I don't know any alumni, although I have bought a few of their products and I was impressed with their design, form and functionality.
Contact them: [email protected] with that amazing idea of yours.
---
Highway 1
No review of hardware accelerator programs would be complete without a mention of Highway 1.  Probably the best know accelerator in Ireland due to PCH's support of the Irish hardware startups.  Exciting grads from the San Francisco-based programme are Peeple, Drop, Lagoon, Shadowman and Skylok, amongst the 80 companies that have been put through their paces.  The ubiquitous Brady Forrest is VP and works with an experienced and enthusiastic team to mentor, streamline and manufacture your baby and leave you with $50,000, contacts and a realistic vision.  Access to PCH is the real icing on the cake of this accelerator, putting selected companies on a path that would in the past have taken years and many thousands of dollars.
80 founders in 35 startups from 8 countries.
$5.1M Crowdfunding dollars raised.
$32M Venture capital dollars raised.
If you have the team and technical chops apply at [email protected]
---
Things – Hardware Hub To Open in Stockholm
Just  to show our Swedish friends that we do think of them and enjoy their great designs, here's news of a new hardware startup space in that great city.
Officially opening its doors on 26th March 2015, Stockholm-based THINGS is Sweden's first co-working space for hardware startups, focusing on high growth areas such as the Internet of Things, wearables, 3D scanning and printing, and medtech.
Initiated by STING, the incubator that also initiated the start of SUP46 (Stockholm's central co-working space for digital start-ups), THINGS brings together hardware startups and industry partners in a uniquely collaborative environment.  Official industry partners such as ABB, ASSA ABLOY, Husqvarna, NCC and SEB gain close access to entrepreneurs at THINGS (and vice versa).
This creates a symbiotic relationship that often provides inspiration for an established organisation's own innovation processes, and can help find solutions to existing development problems or needs on both sides. A wide range of relevant technology and service partners, including Cisco and TeliaSonera, will also play a significant role at THINGS.
This news from https://swedishstartupspace.com/2015/03/23/things-swedens-first-hardware-hub-to-open-in-stockholm/
---
Pitch Your Prototype Challenge
Finally, Dale Dougherty founder of Maker Media tells us there's less than a month left to submit your own project to the "Pitch Your Prototype" challenge, a collaboration between Make magazine and Cornell University with the goal of digging up promising prototypes from the Maker community. The individual or team that wins the challenge will be awarded $5,000 and have the opportunity appear onstage at MakerCon, New York.
The contest is open until 11:59 PST on April 30, 2015. You can visit this page to read the full rules, see other contestants' entries, cast your own vote or enter your own prototype.
https://makezine.com/2015/03/26/theres-month-left-pitch-prototype-challenge/
---
Share Your Experience!
What hardware accelerator programmes have you heard good things about or participated on?