MyOctopus are a hardware and software startup based in Dublin and Galway, co-founded by Larry Wawro (CEO), Sylwester Hyzynski (CTO) and Emma Dowling (CMO).
The MyOctopus Device
Their device is a creative smart home platform, a feature-packed multi-tool, which is fully open source, affording full control of data, devices and options to the user.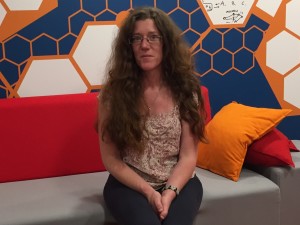 The product is not just an open source software platform that you can build apps for; it's also open source hardware that you can build many things upon. They are currently selling the sensors on Tindie, an open source hardware shop. They are hoping people would build products and applications for connected homes, or even a connected small business or office. The core technology of the MyOctopus device is Intel Edison with a range of sensors, two expansion boards, one with an micro-SD card, USB port, parallel auto recovery and a sensor controller, and a voltage level shifter. All boards are ic2 connect so its very easy to connect the sensors to development boards such as Arduino, a Pi, SparkFun, as well as Edison.
Connecting with the Open Source Community
Emma tells us that she currently uses Twitter to communicate with the maker community and open source people. She's been immersing herself in the hardware forums on Reddit to see what people's issues are and where MyOctopus joins in that conversation. There is code and Wiki's up on GitHub, hardware files can be found through Tindie and on Hackaday.
Emma believes it would also be great to have the support of a bigger platform behind the company to help propel them forward. To that end, they have been talking to Intel because they are using Intel Edison module, but there are a number of possible suitable partners and this is something they will be focusing on over the coming months.
Entrepreneurial Journey
Emma describes the process of product development as very interesting and exciting and says that to see the product working is amazing. She really enjoyed Dublin Beta (a show that allows you to put your product on display and open up the hood to hundreds of web and tech people) where they got the opportunity to show people what the product can do. They have all the sensors working working and were delighted to show people the dashboard responding.
Emma reflected on the fact that the pace of hardware startups can be different, but that there is always a sense of movement and momentum. MyOctopus has a  small core team and an active and growing community; it is always exciting to welcome new members and their fresh ideas.
She can really see agile methodologies at work, where through the iterative process, they are constantly getting quicker and better at what they are doing.
How The Prototype Was Built
Their CTO Sylwester is an electronics guru so he did the bulk of the work on the prototype build. They worked with Design Core in the IT Carlow on product design, which helped them figure out how to fit the parts in the casing in the best way. Rev 2 is now almost finished.
They would welcome the opportunity to work with a larger partner like Intel or PCH to help them further refine and develop their device.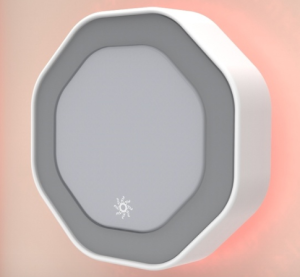 .
Company Vision
Their long-term goal would be a smart home as a service. Emma herself has been interested in the open source area for a long time – Linux, Debian and Firefox, in particular. Her vision involves people living in a smart home that they can learn from. The range of data from the sensors and on-board AI /Machine Learning will teach the user more about their own home & themselves – basically MyOctopus can share it's senses with the user. They can also learn more about the hardware or they can learn to code; in a similar way that Arduino draws people in and teaches them. There would also be the smart home as a service, with a range of packs for people. So you could either work with the service as it is sold to you, or you can learn to tinker with it and individualise it to your preferences.
Emma believes that the Maker Movement is growing, and that the education available now in this area will create a generation of people who are able and interested in customizing their own electronics products. The idea of the empowerment of the user is very important to the company; the concept that people can live in a smart home which they can shift and change, customize to suit themselves.
Emma's Background
Emma's first passion was archaeology; she has an MA in Landscape Archaeology; which involves studying how people lived and worked in the past, and she has also read a lot of science fiction, so when Larry and Slywester asked her to come on board, she felt that it was bringing together two strands that she had spent a lot of time and thought on in her life.
She has also been involved in advocacy and activism, especially cultural conservation. She was involved in the Tara campaign to re-route the M3 out of the Tara Skryne Valley, the domestic sites of the people who created the Tara Landscape, which is considered to be a sacred ceremonial and mythical centre of Ireland. Despite feeling disappointment that this campaign did not succeed in re-routing Section 2 of the road out of the culturally sensitive Tara-Skyrne Valley, Emma feels that other sites of cultural sensitivity are now safer.
At the time of writing, the team were getting ready to go off to SpaceHack in Berlin at the weekend, which is about using tech to improve living conditions of refugees and displaced peoples worldwide. She is excited about how new developments can improve the quality of people's lives. She cities an example where a doctor on the Gaza Strip last year printed a 3D stethoscope for $5, which outperforms $200 models.
For Emma, personal data is a big issue. She believes that we need to create models that give people access to and empowerment with their data now. Emma thinks that Digital rights are going to become extremely important in the coming years,as the connected devices market burgeons and the IoT rolls out.
You can find out more about MyOctopus at www.myoctopus.io and you can tweet Emma at @Emma_niDhulaing
Have you got an entrepreneurial or product development journey you'd like to share with us? Please comment below or tweet us at @MintTekCircuits