Hackathons are generally 2 day events where people with ideas get together.  Often the organiser supplies tools, expertise and pizza, and sometimes it's just the hackers themselves sharing information in a real community sense.
They can be a really fast, cheap way of getting to the bottom of that idea of yours and seeing if it has any legs.  They can also be an opportunity to meet and get to know investors and potential partners.
The original hackathons were programming fests but in recent times we've seen an increase in hardware projects within them, and indeed some are being developed as separate hardware hackathons.
They can also be a great way to get a job.  Was Alan Turing's the original Hackathon?
---
Liam Casey, PCH International
"Hackathons are a great way to discover and support entrepreneurs who are passionate about brand, design and the customer experience. Hackathons are today's garages where companies get their start."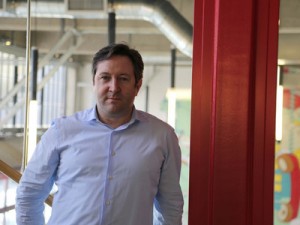 ---
Beefhack – Dublin March 20th to 23rd 2015
Congratulations to all the Beefhack winners, particularly 1st placed Tender Scan and Intel Galileo Prize winners Bo Selecta. 
One area that has seen huge growth in technology solutions has been agriculture, and Ireland is particularly well placed to understand the problems and find solutions.  The monster success of companies such as Dairymaster have shown that you don't need to be in the tech 'Valley' to use technology.
I for one am looking forward to the products that come out of the DCU/Intel Beefhack.
---
PCH Hardware Hackathon Dublin May 22th to 24th 2015
This PCH sponsored event is the second of it's kind in DCU with PCH.  Last years event, just before the Web Summit, was by all accounts an exciting and charged event.  The winners, Pharmalytics, came with a real problem and left with a solution and a plan.  Not bad for a weekend's work, albeit a very long and hard weekend's work.

https://www.hardwarehackathon.com/Dublin
---
Gymbuddy
And before I get accused of being Ireland-biased, check out this cool idea that became a product at the recent Spring hackNY Student Hackathon. 
Gymbuddy is literally your buddy in the gym, except he actually remembers your workout and stats.  Best of all he doesn't drive you crazy
https://hackny-s2015.challengepost.com/submissions
---
Come on, tell me about your upcoming hardware hackathon, let's get the word out there!