Location: Netherlands
What You Get:
partners
Access to top markets in Europe, China and India
€15K in cash per team
3+3 months free office space
Top notch location on the High Tech Campus in Eindhoven, the Netherlands
Invitation to SBC global alumni network and growth program
What They Take In Return:
8% equity. All contracts are simple, transparent, and available for all to see.
Past Success
Manus Machina have made it possible to control robotics and turn gestures into speech.
Location: Berlin
What You Get:
free programme
networking
resources even as an alumni
possible investors and funding
What They Take In Return
though they don't take anything in return the application process can be quite gruelling
Past Success
Robotiky is a small robot with online tutorials and games that teaches someone with zero programming knowledge how to program.
Location: Ireland
What You Get:
Unparallelled expertise across relevant disciplines with hands-on mentoring to guide development
12 weeks working alongside a broad spectrum of start-ups, innovators and investors
Weekly workshops and networking with acknowledged thought leaders
Micro-seed investment of up to €20k per venture
The opportunity to pitch to investors at the end of year Lift Off event
What They Take In Return
The accelerator provides participating startups with an initial investment of 24,600 euro in exchange for an equity stake of 6% in the company
Past Success

LogEntries collects and analyzes huge quantities of machine-generated log data, helping companies track their application logs
Location:
San Diego/Baja California region
What You Get:
mentoring
funding
business, sales and marketing mentoring
a possibility of investment of $150,000 plus
What They Take In Return
6 months to 1 year of time for these classes
Past Success
CleverPet is a learning console that engages and teaches your dog. It uses scientifically proven techniques to offer interactions that adapt to individual dogs' needs
Location:
Milwaukee and Madison, Wisconsin
What You Get:
access to electrical and mechanical systems, industrial design machinery and 3D printing.
The program even enlists a "chief hustler" who finds early customers and supplier connections.
What They Take In Return
gener8tor takes a 6% to 8% stake for $20,000, and guarantees a $50,000 follow-on investment.
Past Success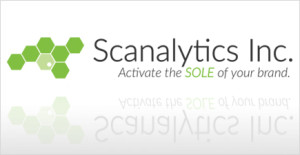 Software and flooring mats that track people's movement in stores, trade shows and events, and offer suggestions to boost sales.
Location:
New York City
What You Get:
Blueprint Health offers access to executives from
Walgreens (WAG),
GlaxoSmithKline (GLAXF)
and Aetna (AET).

$20,000 in cash for the founders,

office space in our Soho Loft,

$70,000 in legal, hosting, HR, financial, and design perks.

support from  mentor network and alumni community
What They Take In Return
6% equity stake in your company
Past Success

Automated bracelets that monitor doctors' hand hygiene.